We understand the importance of innovation and professionalism
Since our launch our vision and focus has been to deliver high quality products for our clients with the emphasis on communication and attention to detail.
We are a French company with a global vision.
Our main quarters are in France, near Tours, 1h30 from Paris,  it gives us a quick access to the main roads that lead across Europe or directly to the different ports from where our products are shipped, such as Le Havre, Antwerp or Rotterdam.
We also have offices in Mexico and Chile.
We have distributors in several others countries.
Our international experience allows us to attend all type of markets in motive power (forklift batteries) and standby power (solar, telecom and more).
Export specialists, we can organize International shipments from one pallet to several Full Container Loads.
The past few years, we have shipped Forklift and Standby Power batteries to our partners in France and DOM TOM, but also in South and Central America (Peru, Chile, Uruguay, Colombia, Panama, Mexico, Guatemala), Africa (Libya, Cameroon, Morocco, Egypt), Middle East (Jordan, Lebanon, Qatar, South Arabia, Yemen), Asia/Pacific (Brunei, Singapore, Australia) and the list goes on.
Today, 75 percent of our business comes from a core group of legacy clients: a testament to our commitment to building strong, long-term working relationships.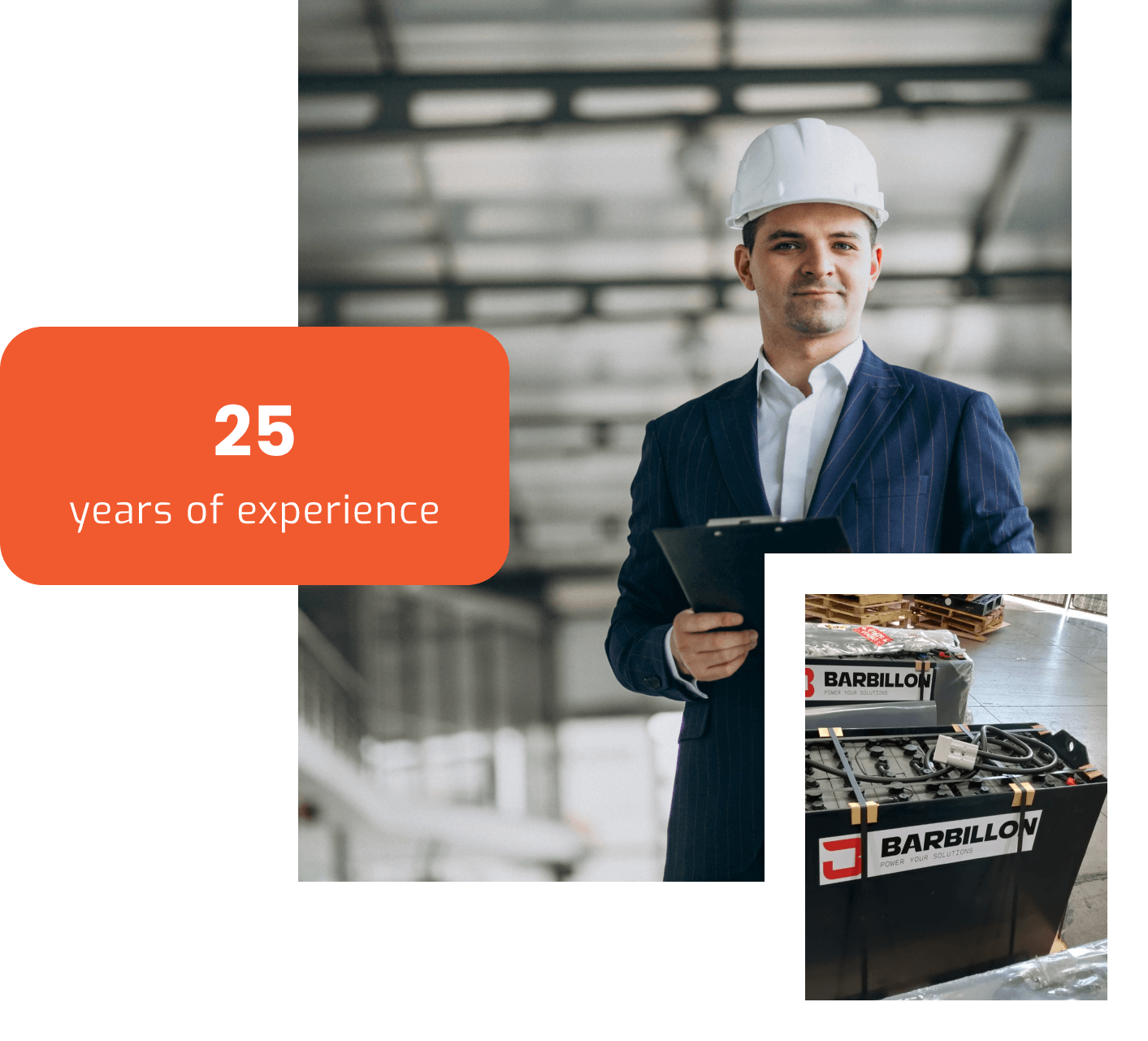 Countries were our products have been sent
Looking for a battery solution?
If you've got questions or ideas you would like to share, send a message. For anything more specific, please use one of the addresses listed below.
Barbillon International
2 ZA La Paquerie, 37110 Villedomer, France
Find Us on Map
Sales Enquiries
+330247861063
Whatsapp
+33674826433
Interested in becoming a distributor?
Please fill the following contact form and a sales agent will contact you.